Antique Bakery Download Episode
You are Viewing Antique Bakery Download Anime Show for free with English Subbed Episode Online.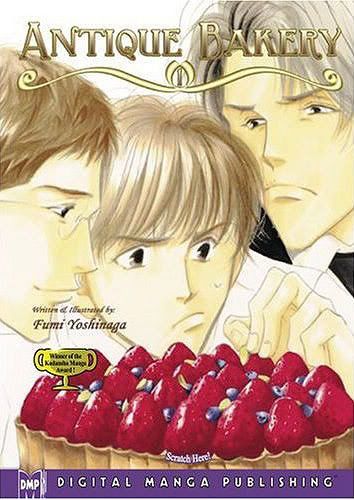 Episode 12 is updated
Plot Summary:
One day, Tachibana, owner of the cake shop Antique, meets genius pâtissier Ono. He is Tachibana's former classmate who used to get spurned by him. Tachibana is relieved to know that Ono doesn't remember him, and so Tachibana invites him as a pâtissier at his cake shop. However, Ono has come out of the closet and makes numerous advance to Tachibana…
Megaupload Links
if Antique Bakery Download are not working, please try one of the Video Mirrors.
Upload by: Slashz
Updated: June 15, 2009
You are watching Antique Bakery Download Episode in High Quality English subbed. Antique Bakery Download Episode is from anime series. If you enjoyed Antique Bakery Download Episode please share it with others! Please note that this Episode is hosted on a third-party video sharing website, and it is not affiliated with Chia-Anime.tv.